Casa Italo train stations as a service for the travellers
The new train stations of Casa Italo is an innovative type of space dedicated to a wide range of services for the travellers. We developed, together with Studio Boeri Associati, a fluid, interactive and highly dynamic environment where walls integrate technological equipments.

The surfaces of the space are communicative interfaces that change according to people's needs such as informative touchscreens, ticket machines and LED strips with real-time news.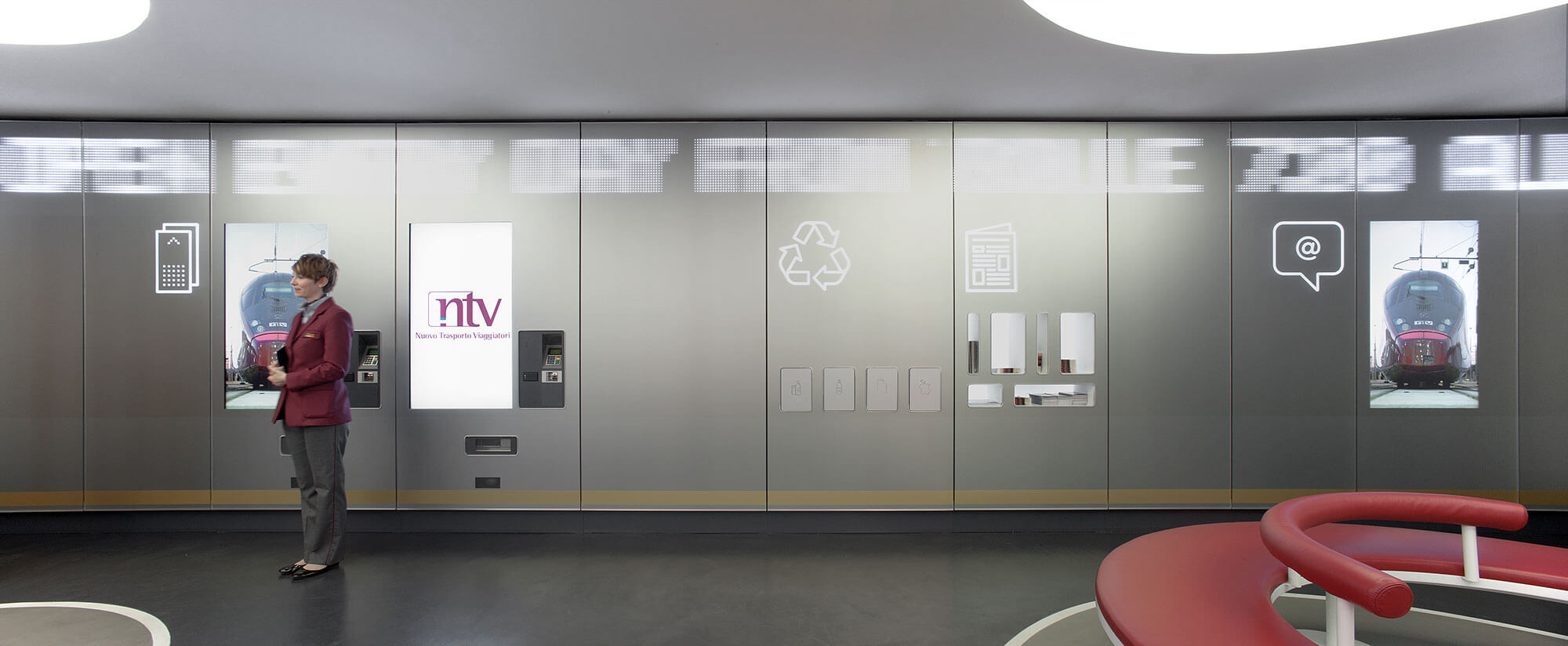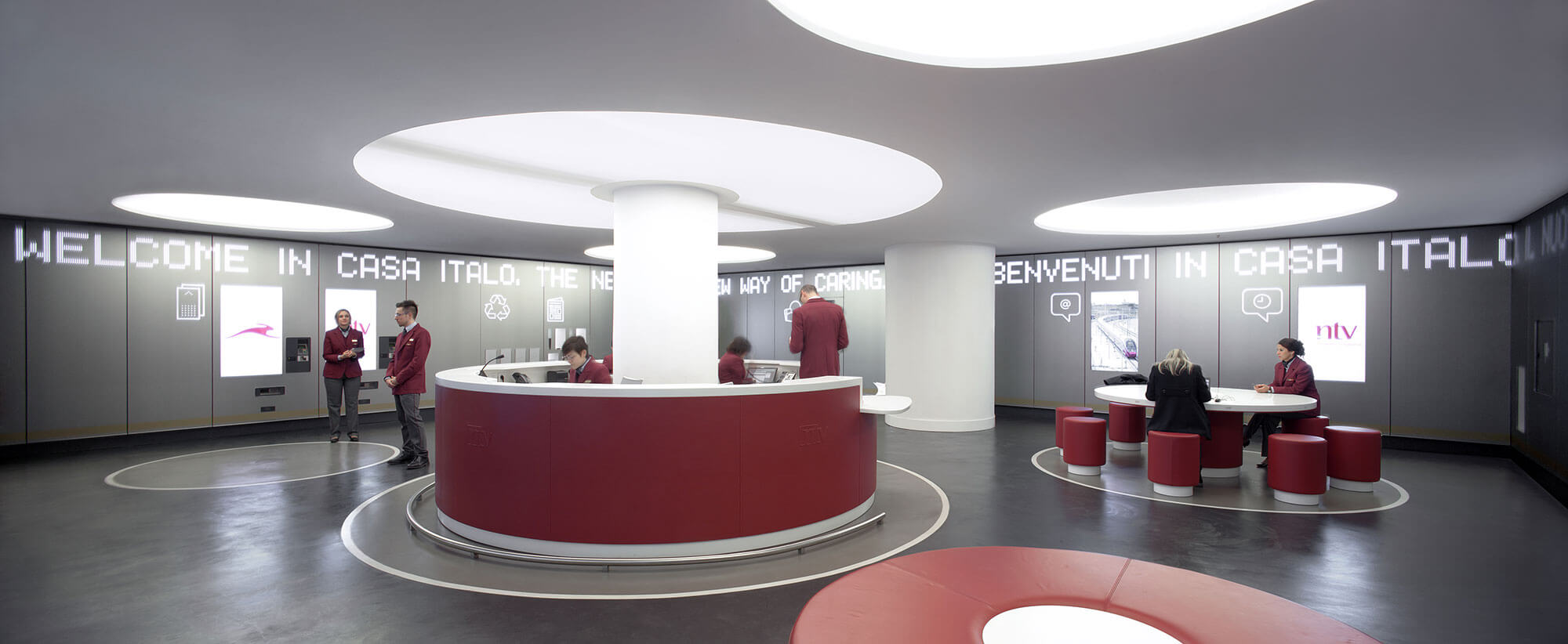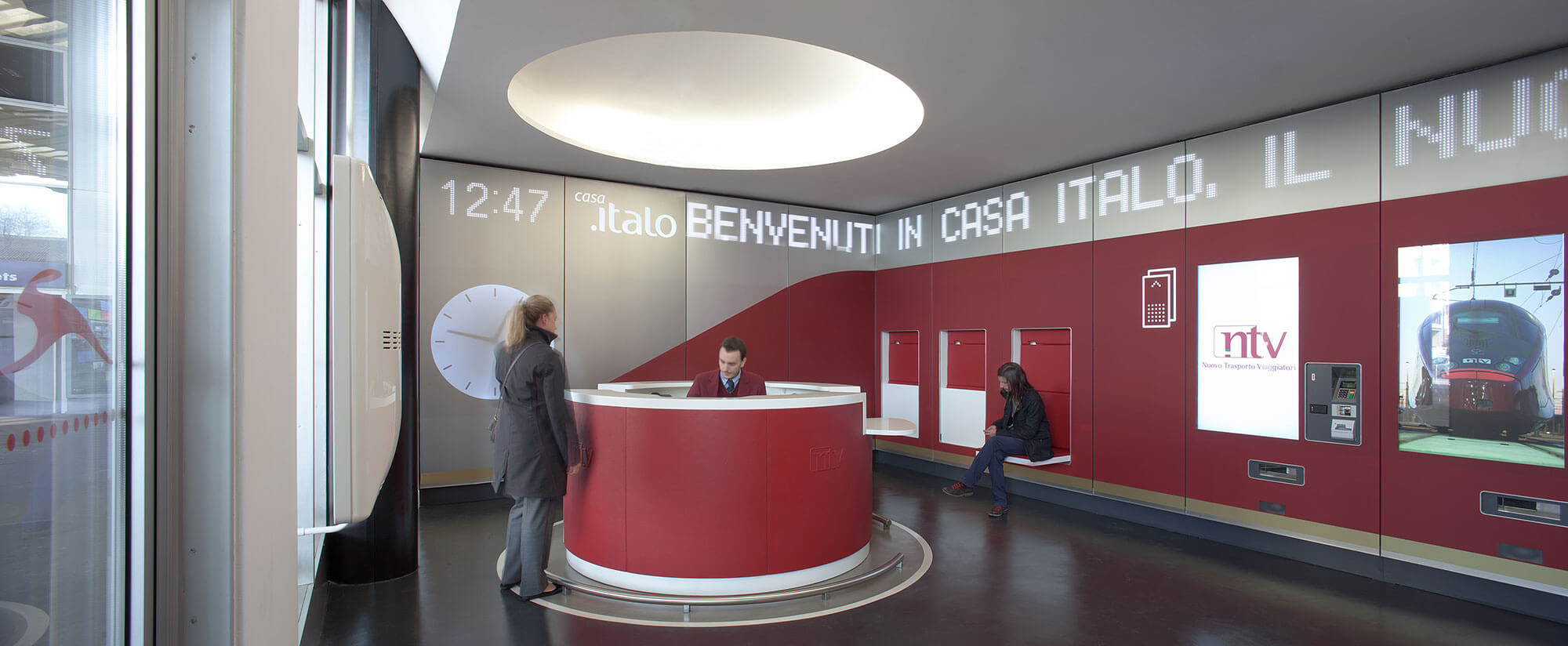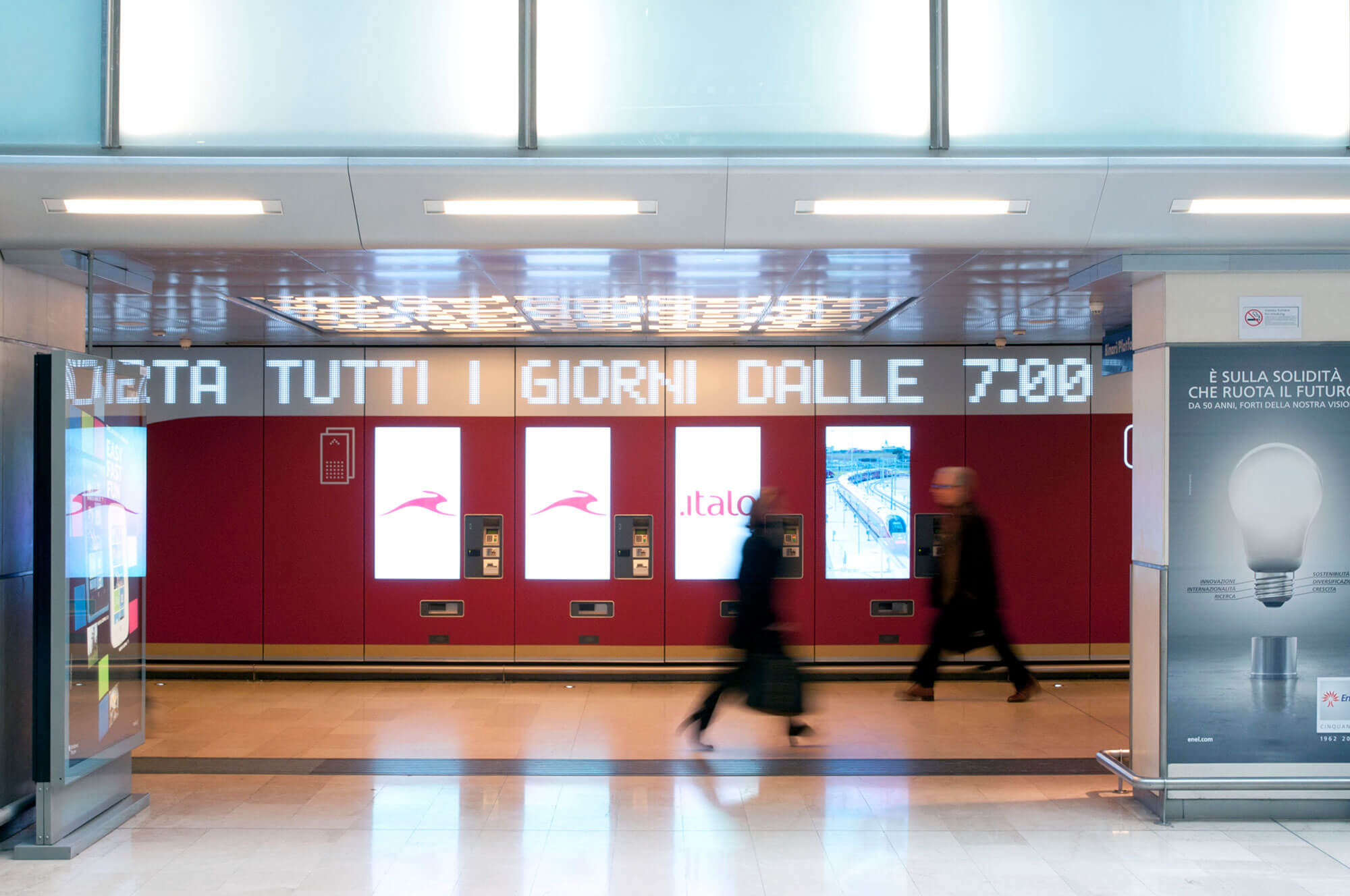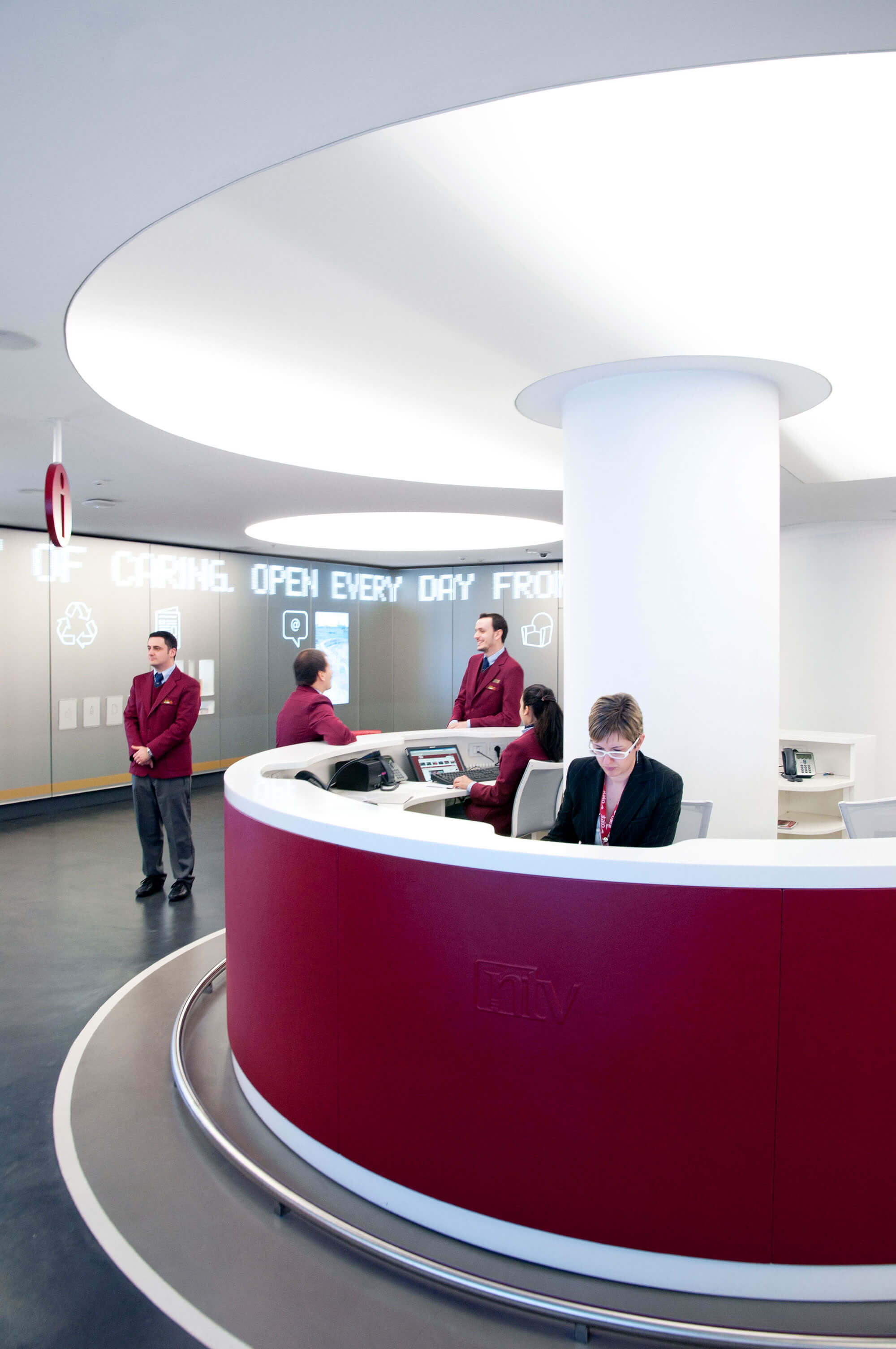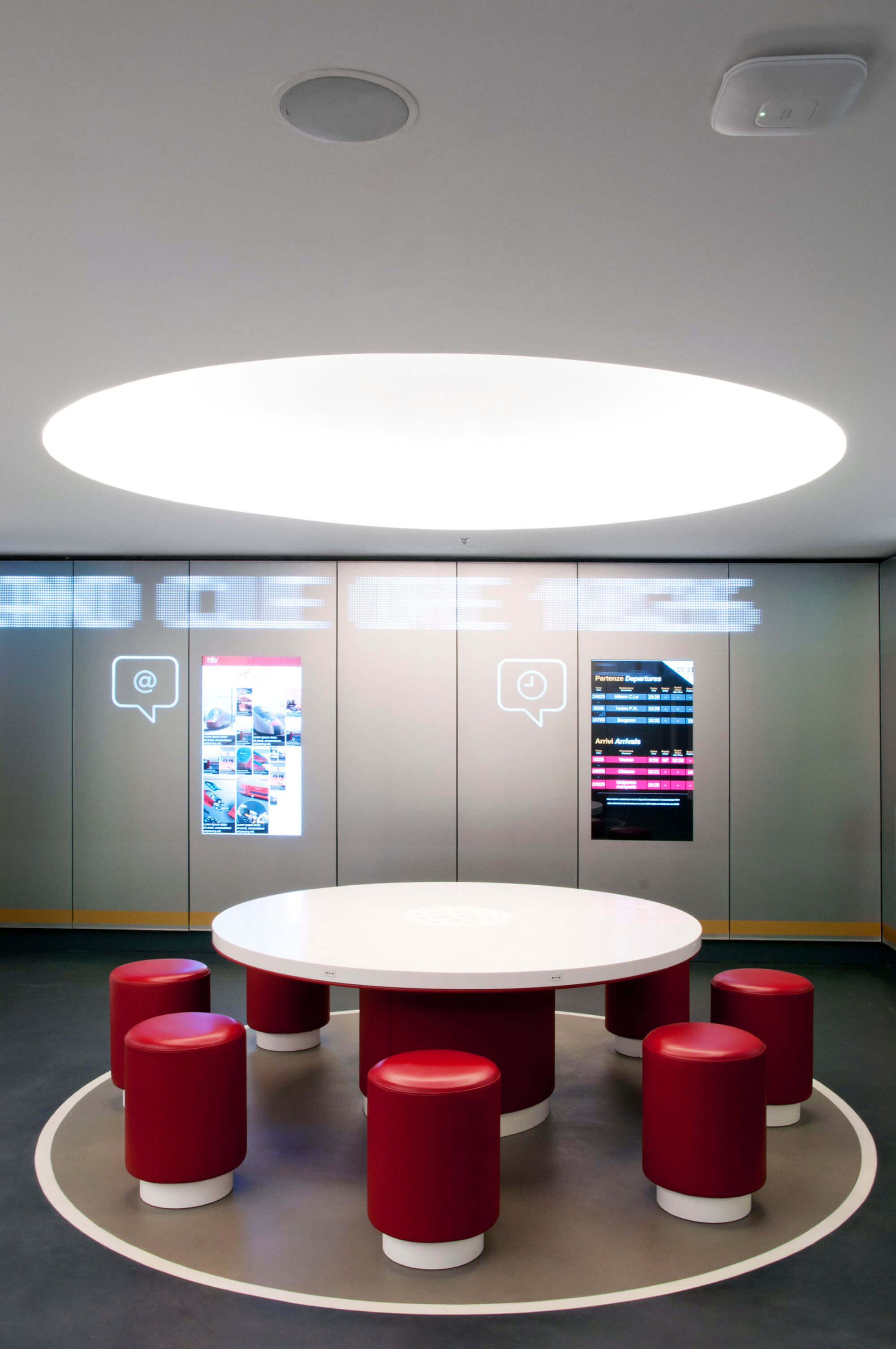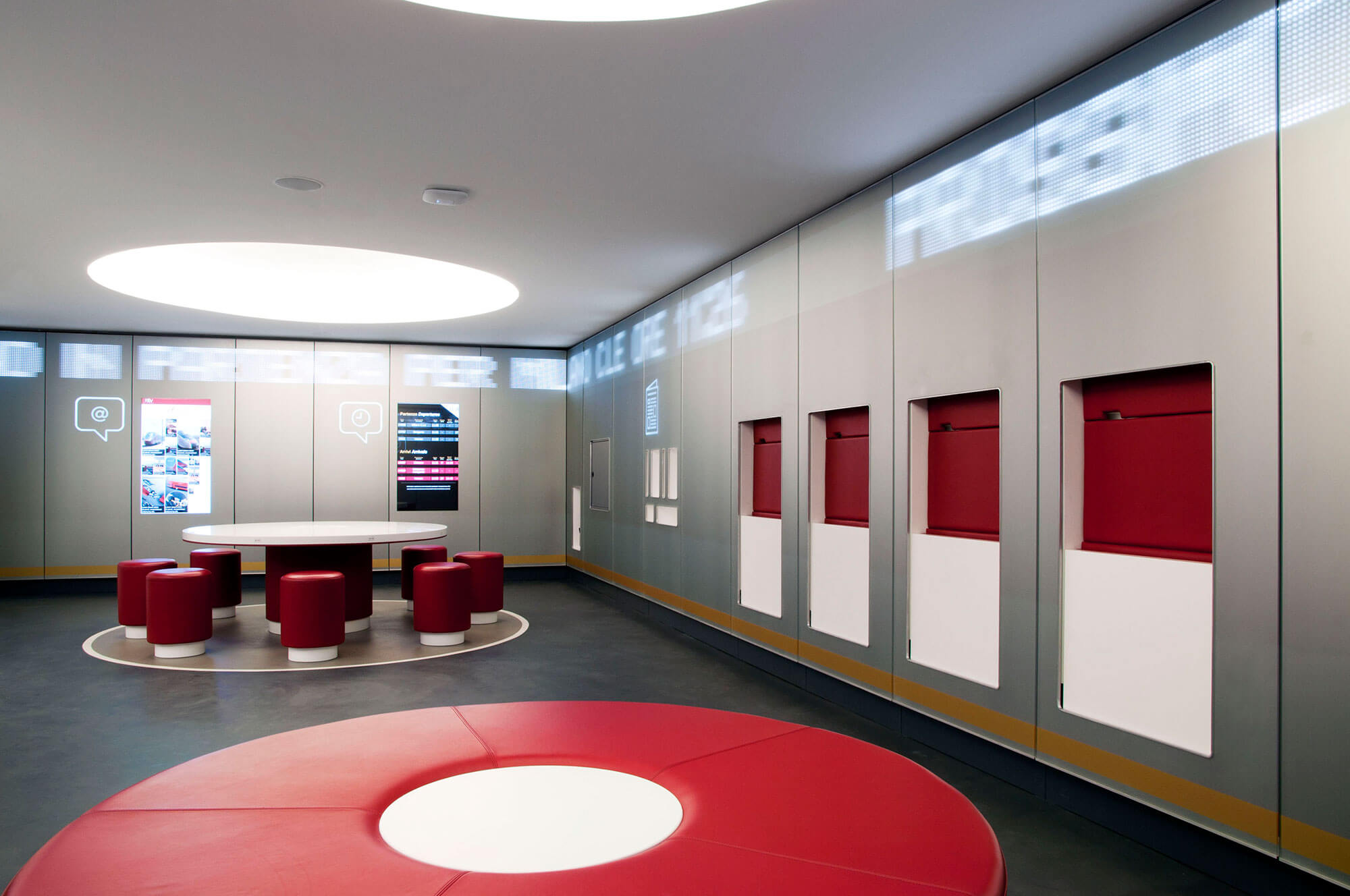 Credits
Concept and Architectural
Design by Stefano Boeri Architetti
Concept and Interaction Design by
Dotdotdot
Architectural Design by
Salottobuono
Installation design – Lighting
Installation Design by
Ferrara&Brocajoli
Technical Feasibility and Computation by
Andrej Mikuz Architetto
Contractor:
Cassina Contract
Team
Laura Dellamotta
Alessandro Masserdotti
Fabrizio Pignoloni
Vittorio Cuculo
Jib Ambhika Samsen
Acknowledgements
Casa Italo has been selected by 'Osservatorio Permanente del Design' in ADI Design Index 2012
Photography by
Alberto Sinigaglia
Locations
Milan Porta Garibaldi, Milan Rogoredo, Turin Porta Susa, Bologna, Florence S. Maria Novella, Rome Ostiense, Rome Tiburtina, Naples, Salerno, Venice Santa Lucia, Venice Mestre, Padua